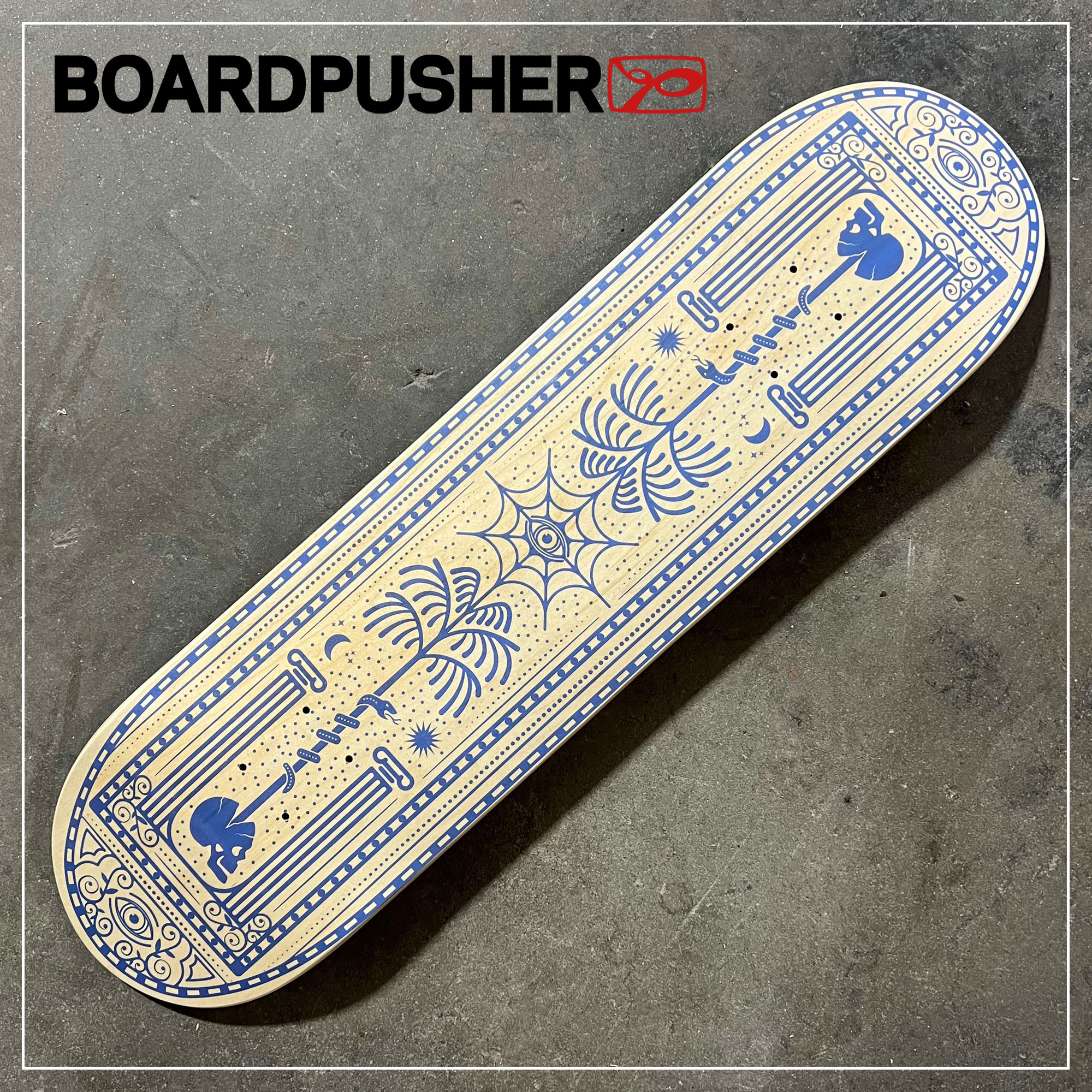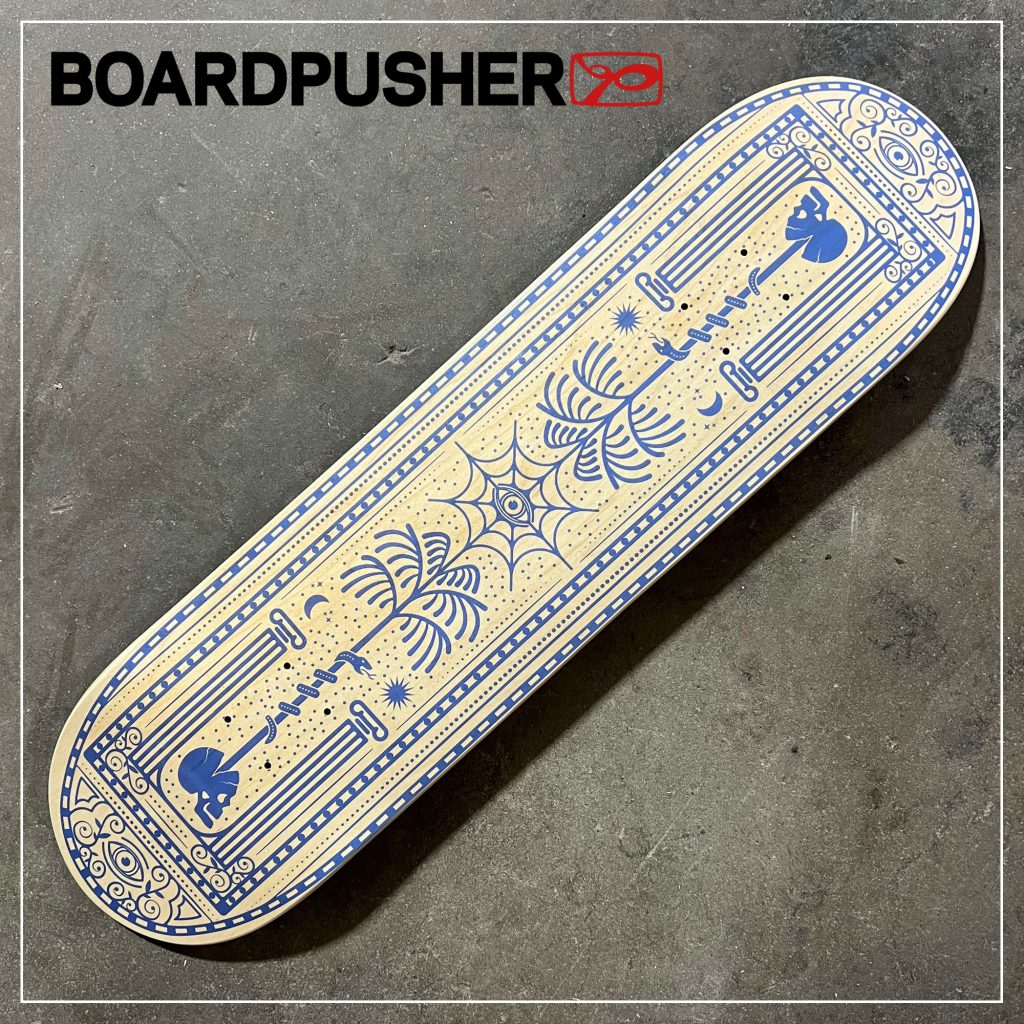 Here's another Featured Deck from the highly recognizable custom skateboard designs of illustrator Adam Nienow. Find out more about Adam's work at adamnienow.com, buy skateboards like Palm + Snake here, and follow him on Instagram @nienowbrand.
Get your brand pressed on pro-quality custom skateboard decks at BoardPusher Skateboards, and follow us @boardpusher to see how other brands are adding deck designs to their arsenal.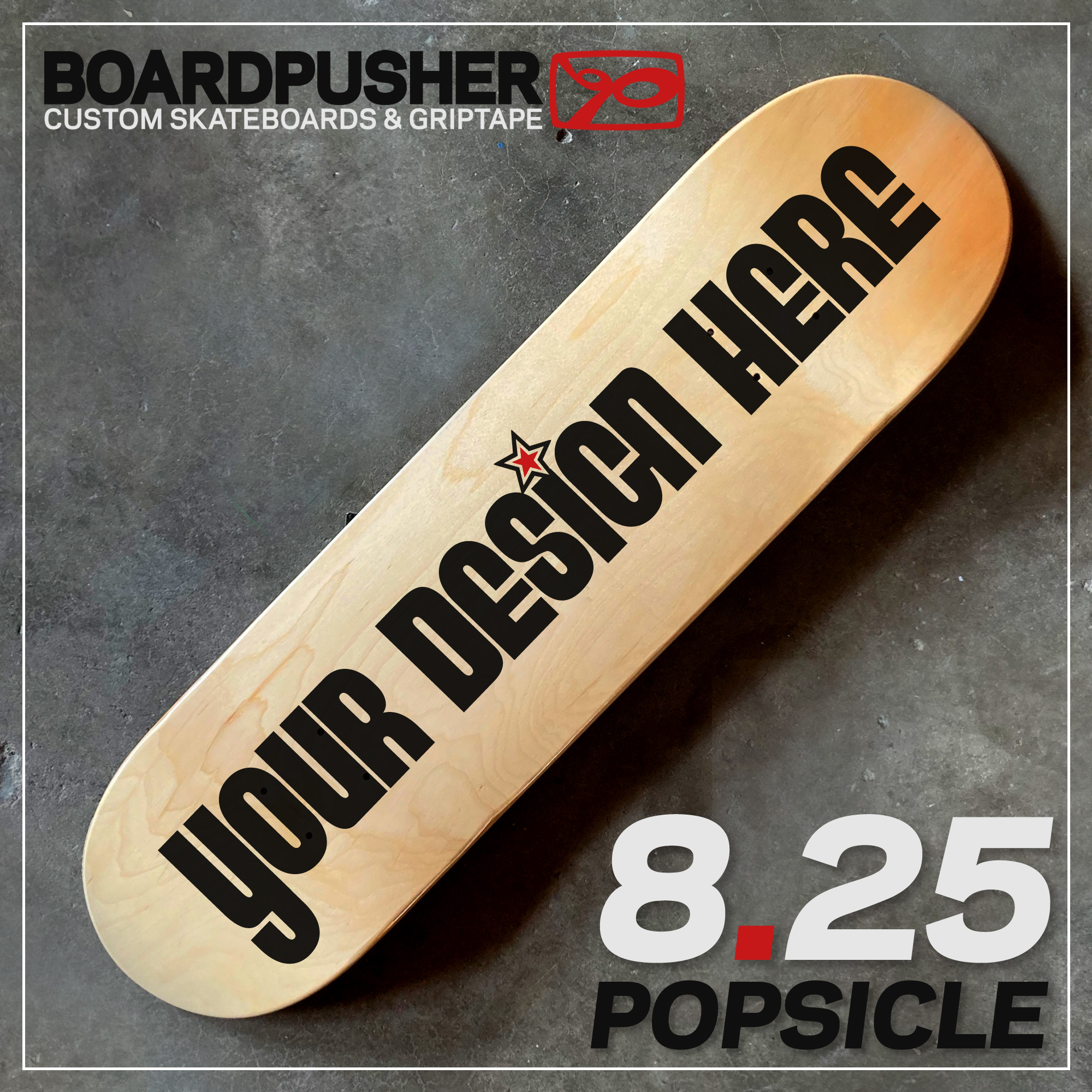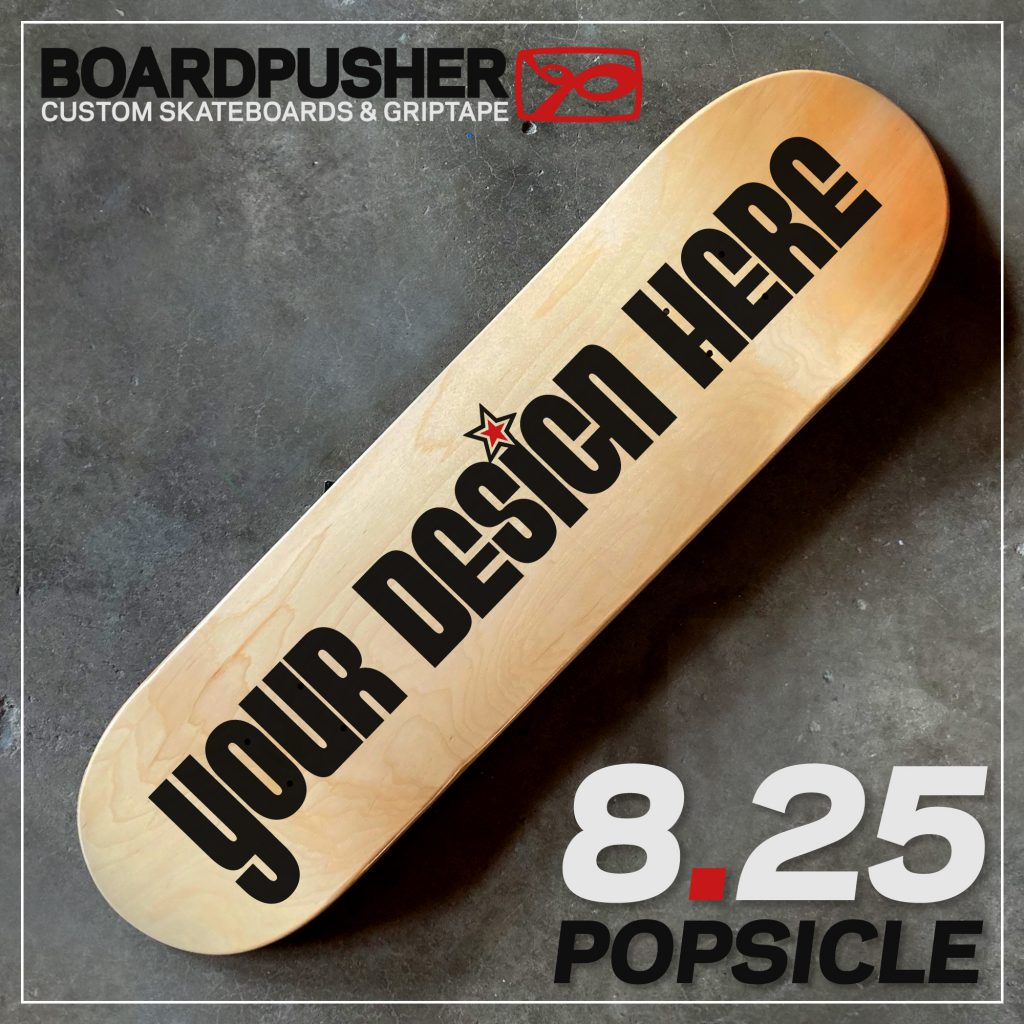 Like most of Adam's decks, you can design your custom skateboard graphic on the 8-1/4" Popsicle here, or find your favorite shape at BoardPusher.com/Custom.