For this Featured Deck, John Parry gave us the rundown on the meaning behind this custom skateboard graphic:
"Evan Miris, featured in the graphic, is a keen skater and fisherman from Canberra, Australia. He's a member of the CROSS (Canberra Region Old School Skaters) Crew, a loose-knit group of friends that meet weekly to skate and BBQ, and who come together to help organize and compete in the annual CROSS CUP slalom event. Tragically, Evan is fighting a losing battle with cancer and this Pro Model was a gift to him from his fellow CROSS Crew mates. The graphic depicts Evan lofting a frontside air in his skate boat—based on his fishing boat, the Wrangler—while drinking his favorite beer from Bent Spoke Brewing and rocking one of his custom gold skateboard pieces from the chain around his neck. The boys surprised him with it at Belconnen Skatepark during the visiting Santa Cruz team demo—fitting given the source of inspiration for the graphic!"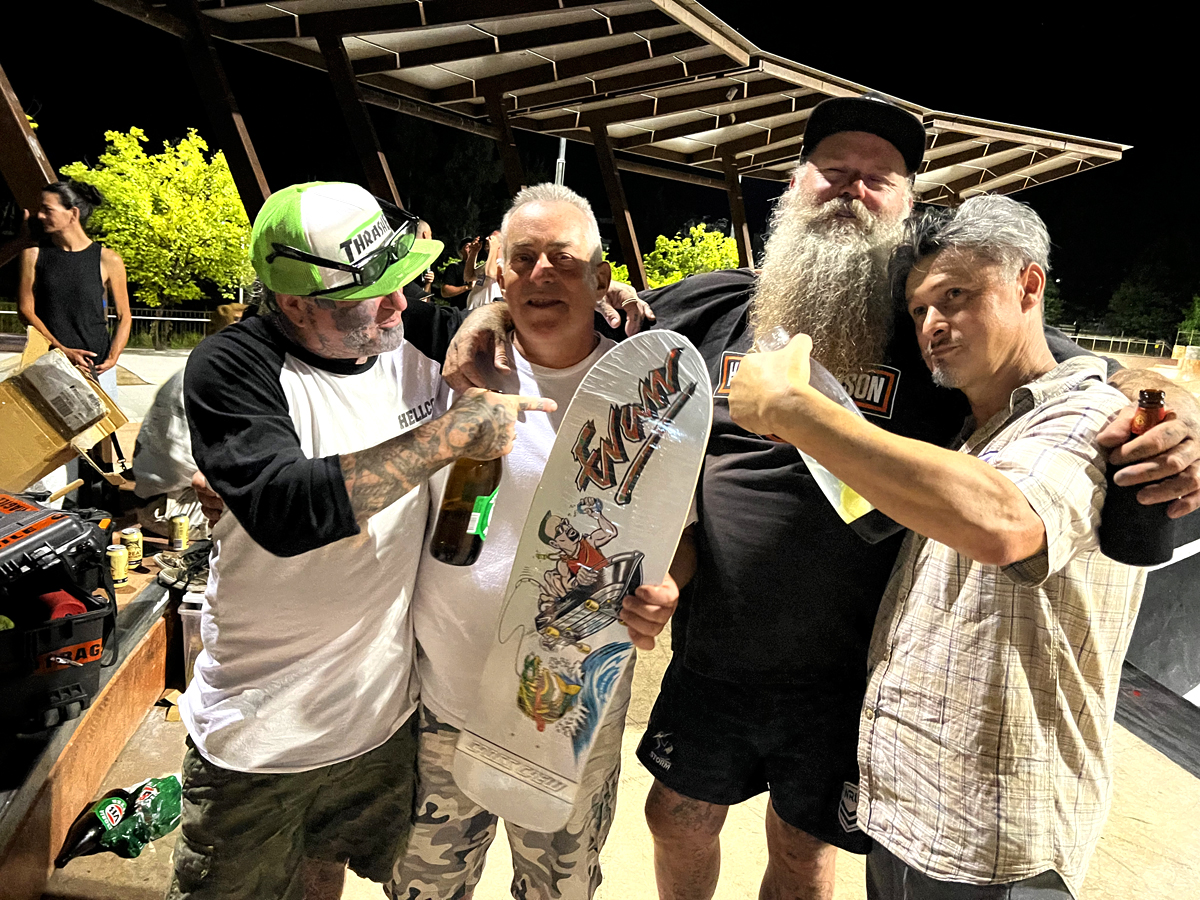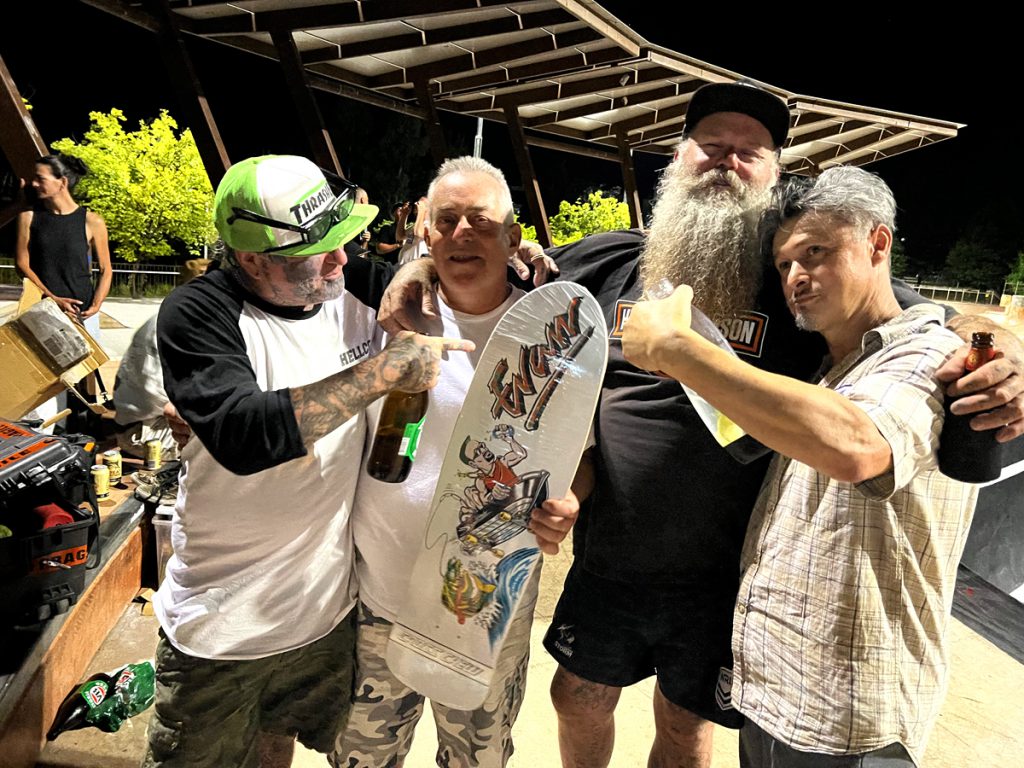 Sounds like a solid group of dudes to skate with down there in Canberra. You can follow the creator of this custom skateboard, Mexi, on Instagram @MeksMumbles to see more of his artwork.
Design a skateboard graphic for your friends and family at BoardPusher Skateboards, and follow us @boardpusher to see what other users are coming up with when customizing skateboards at our website.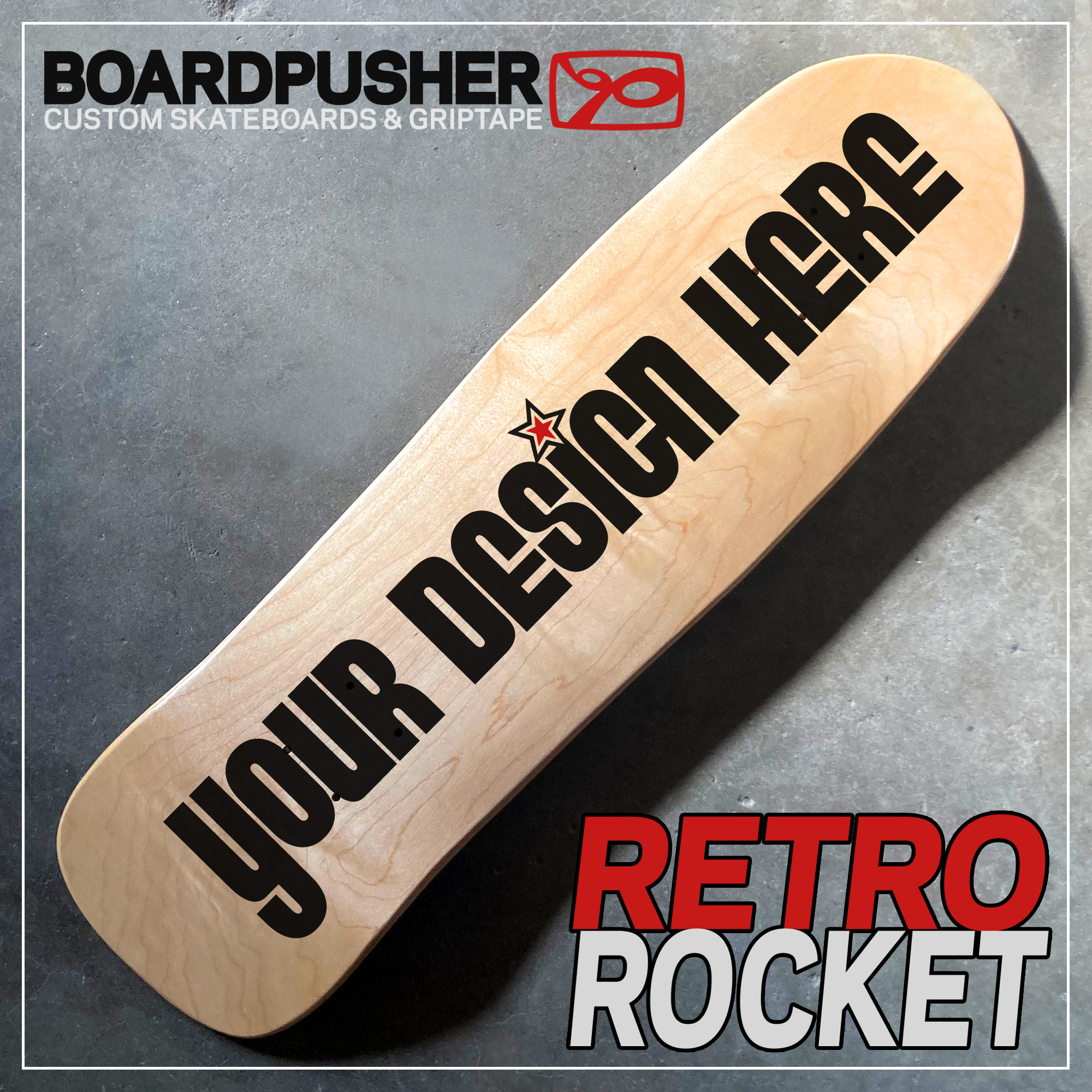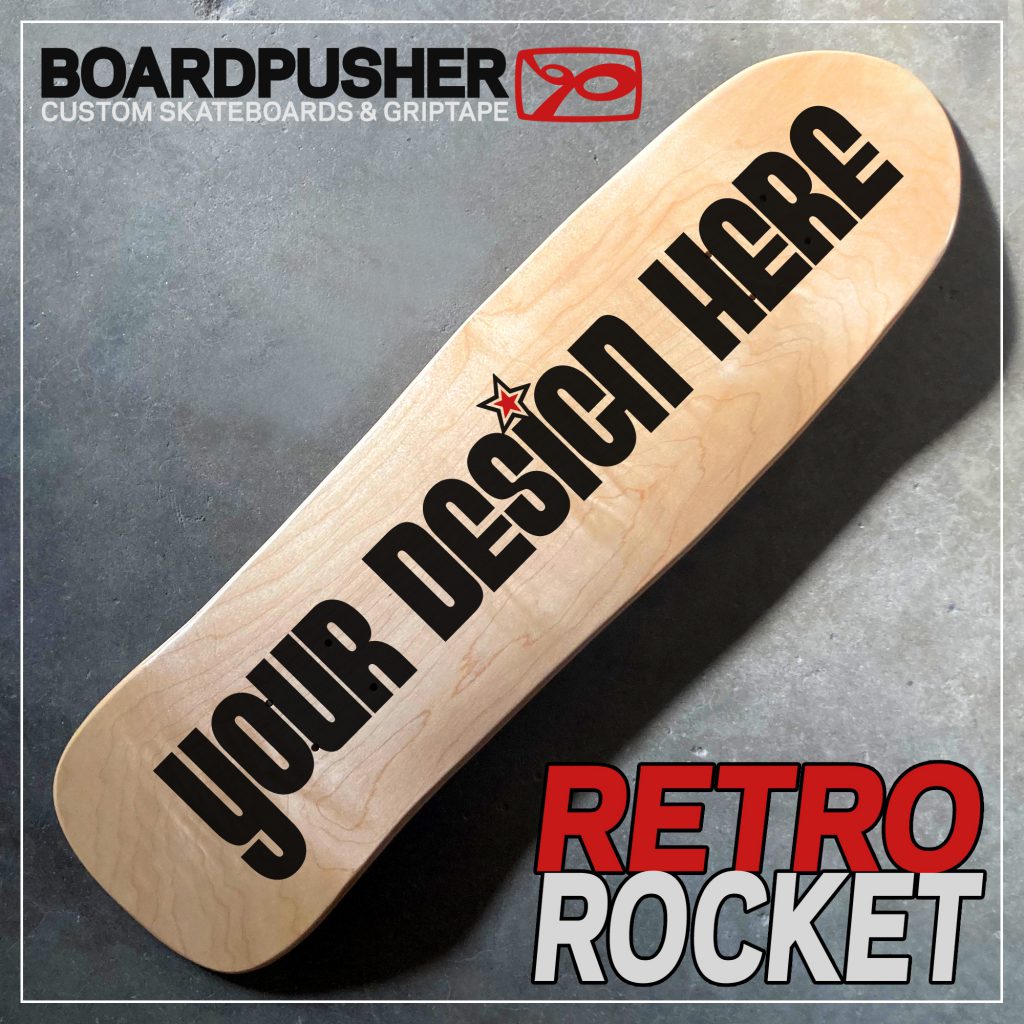 Evan's mates created his pro model skateboard graphic on the Retro Rocket deck, which is a shape inspired by old school/80s skateboarding. Try designing your custom skateboard graphic on this shape here, or browse all of our available skateboard shapes at BoardPusher.com/Custom.